The Cottages
The Welch Cottage and the Thomas Cottage are both located within walking distance to the Dahlonega square. Our newest room is the Welch King Suite located at the Welch Cottage. This room is not included with the rental of the Welch house but can be rented to add to the accommodation.

The Thomas Cottage
Up to 6 Guests
1-King Suite
2-Queen Bedrooms
Full Living Room
Full Kitchen
Wifi & Cable TV
Screened Porch
Private Parking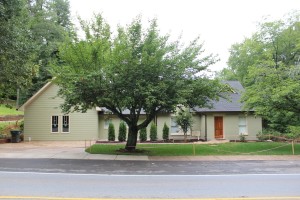 The Welch Cottage unit 1
Up to 8 Guests
2-King Suites
2-Queen Bedrooms
Sitting Room
Full Living Room
Full Kitchen
Wifi & Cable TV
Outdoor Area with Grill
Private Parking
Welch King Suite unit 2
Up to 2 people
1-King Suite
Small sitting room
Upgraded bathroom
Wireless internet access
Cable TV
Mini Fridge & Coffee station
Private Parking
There is a two night minimum for booking the Thomas House and The Welch Cottage unit 1. Please select at least two nights before searching. The booking site will default to one night and only the Welch King Suite will be shown since the suite is only a one night minimum stay. If you will choose two nights, if the houses are available they will show up on the availability chart.