Wedding Rehearsal & Reception Dinners, Birthday, Anniversary, and Retirement Parties
Gold Room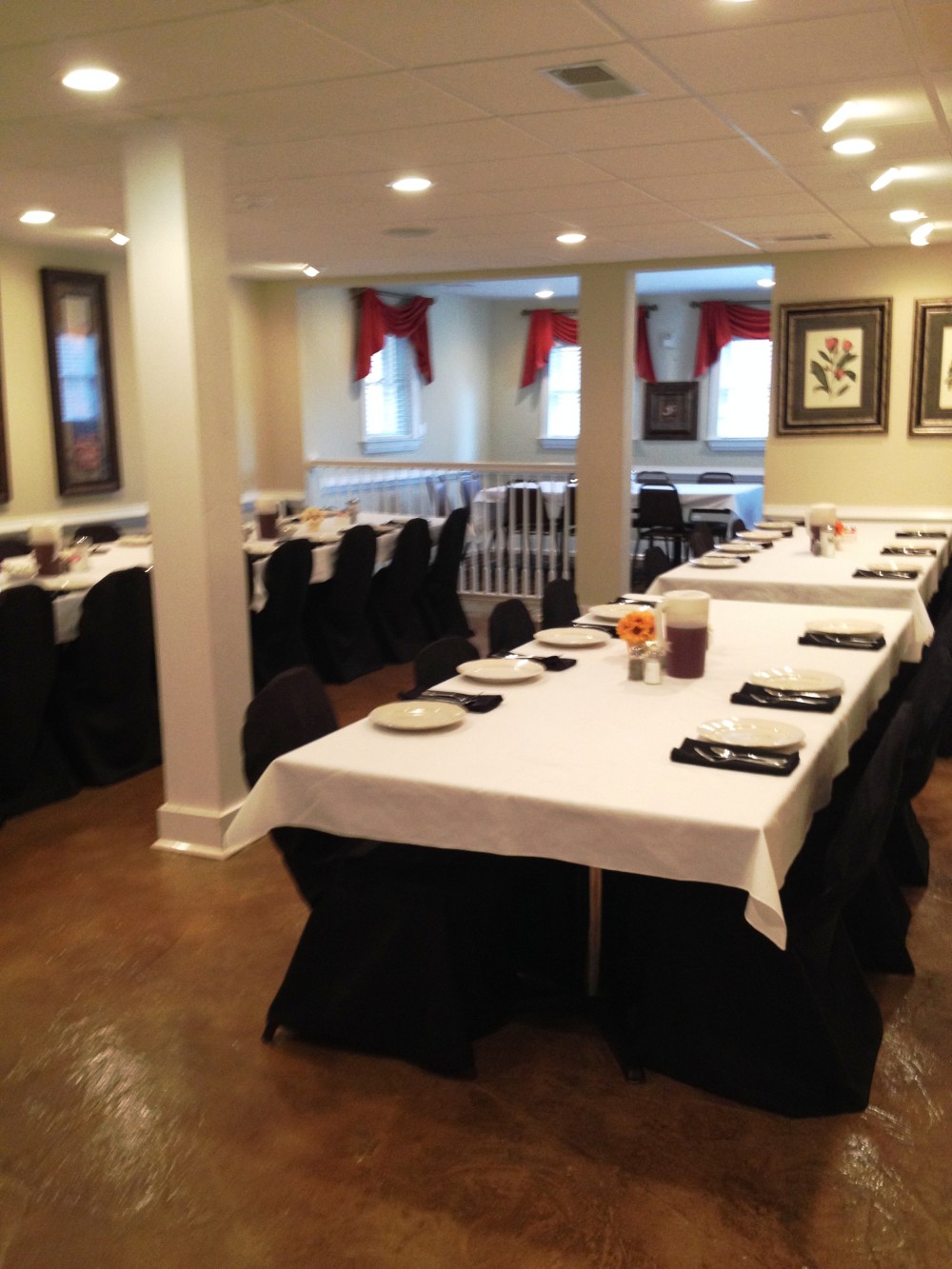 The Gold room seats from 20-40 people
Located at the entrance of the restaurant
Room rental fee: $200/2 hours
Dining room policies
Carriage Room
The Carriage Room seats from 30-70 people
Located in a private area and access to the Veranda
For larger parties, Veranda and Carriage Room can be used if available to extend seating
Room rental fee: $500/2 hours
Dining room policies
Mr. Hogue Room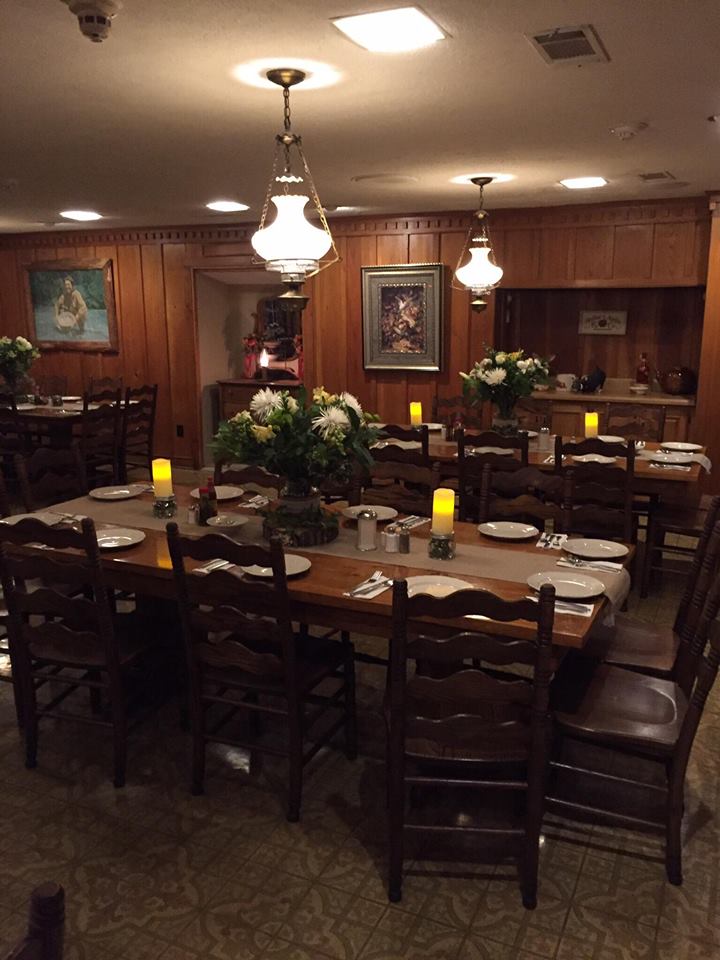 The Mr. Hogue Room seats from 30-60 people
Located off of the main dining room access to the Taynard Room
Room rental fee: $500/2 hours
Dining room policies
Outdoor Veranda
The Outdoor Veranda seats 30-60 people
Family style meal served Buffet service
Located outside of the Carriage Room
Room rental fee: $500/2 hours
Dining room policies
Taynard Room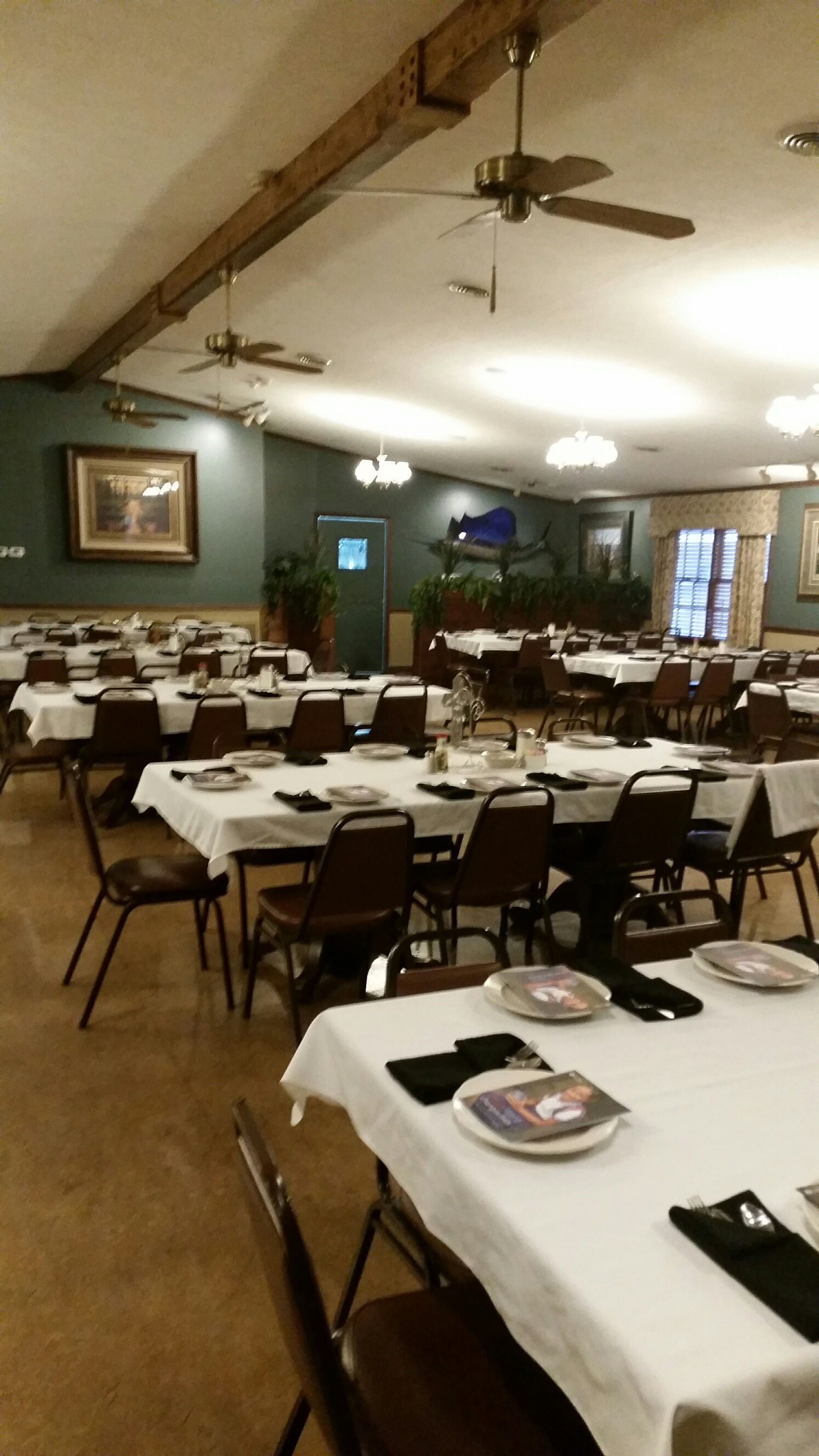 The Taynard Room seats 80-100 people
Located next to the Mr. Hogue Room
not available on Saturday & Sunday
Room rental fee: $1,000/2 hours
Dining room policies
Other Items of interest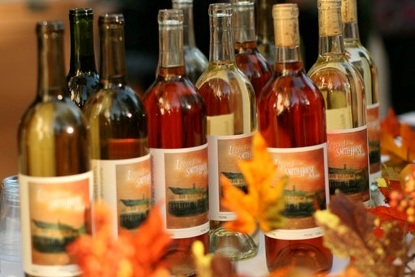 Private dinners has the option to add Wine, Domestic/Craft beer to their function. An hour social before or after the dinner is available. Smith House Chestatee Wine grown locally is taste of our mountain wines. We also offer domestic and craft beers.
All our dining rooms contains wooden tables with 10-12 seats per table. Wireless Wi-Fi capabilities in all rooms.
For a view of our daily menus, please visit the family style dining tab by clicking here.
We are a southern restaurant and our selection of gluten and dairy free items are very limited. We can accommodate some dietary concerns. When booking reservations, please notify booking agent of any concerns for your guest. We cannot accommodate dietary needs on the day of arrival.
Thank you for a wonderful rehearsal dinner on Sunday evening. Our families enjoyed the meal and atmosphere so much! We will certainly eat at the Smith House in the future when visiting Dahlonega
We just wanted to thank you and everyone who helped with our rehearsal dinner last Saturday night July 27, 2019. The food and service were great, and all the guests really enjoyed everything. We heard several nice comments about the room and outdoor space, and the food was delicious as well. Thanks for working with us to make this a great event!
It has been 40 years since a white water rafting trip ended with a family style meal at The Smith House. It was perfect back then. The Smith house has expanded but the food was still very good. If this restaurant wasn't 60 miles from us we would eat there often. Go to their web site and look at their menu. It is all good but the fried chicken is their specialty. The wait staff is very pleasant and makes you feel right at home. Our son is getting married in Dahlonega later this year. Frieda helped us with our rehearsal dinner plans. The pending Bride and Groom loved the room we choose for the event. The Smith house is perfect for our rehearsal dinner. Our guest will enjoy the family style meal. Can wait to visit the Smith House again.
I just wanted to take a moment to thank you for a wonderful Rehearsal Dinner venue!  You all were so willing to help in any way that we needed and everything was pure perfection.  My daughter-in-law and son thanked and thanked us for such a nice place to have their special event.  They thought the waterfall, patio,  and Carriage Room were just awesome. Everyone loved the food & had nice full bellies (which is important with all the pre-wedding photo sessions etc., one never knows if and when you will eat before the wedding ceremony)!!
Freida, thank you so much for making our rehearsal dinner so wonderful! The greenspace outside was perfect for us to practice and it was so thoughtful of you to put out some games for the rest of the family. And the food!! WOW, it was sooooo good! We received so many compliments after the event. We definitely picked the perfect spot to host our dinner. 🙂 It was such a pleasure working with you and I wish you ​the best.