Wedding Rehearsal & Reception Dinners, Birthday, Anniversary, and Retirement Parties
Click on dining room pictures for more photos
Carriage Room
Seating up to 60 people
Room rental fee: $500/2 hours
Outdoor Veranda
Seating up to 60-70 people
Room rental fee: $500/2 hours
Buffet serving only
Hogue Room
Seating up to 60 people
Room rental fee: $500/2 hours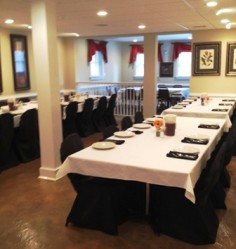 Gold Room
Seating up to 30 people
Room rental fee: $200/2 hours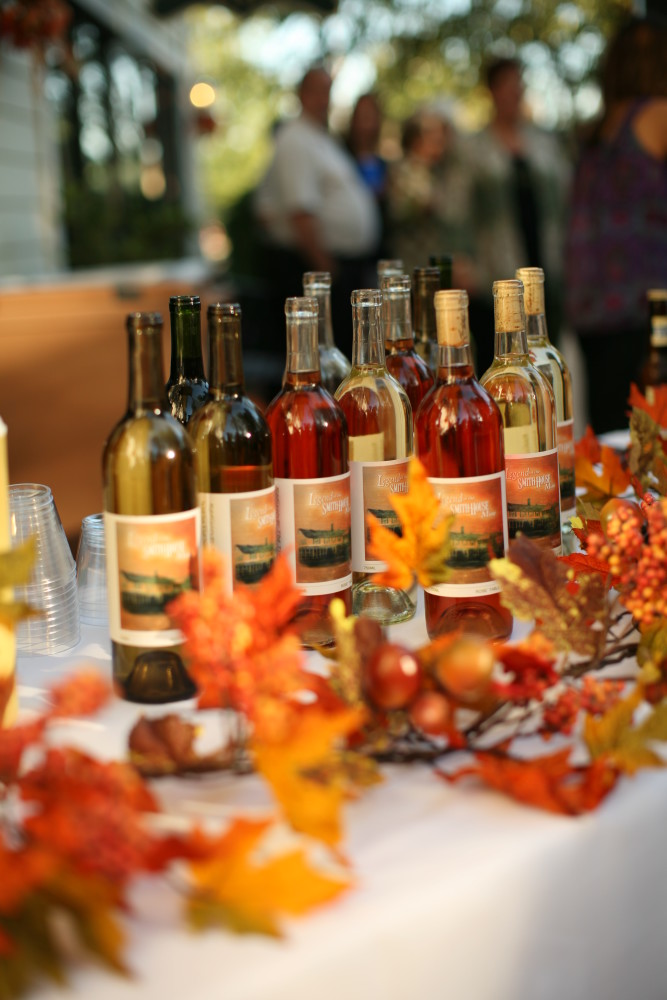 Wine/Beer Package
Private dinners has the option to add Wine, Domestic/Craft beer to their function. An hour social before or after the dinner is available. Smith House Chestatee Wine grown locally is taste of our mountain wines.
I just wanted to say that the rehearsal dinner experience on Aug. 19, far exceeded my expectations!!! It was "superior and exceptional" service. A gold medal performance for sure !! Again, thank you very much for the wonderful setting and meal. It was over the top. Mother of the groom Donna Cox
I just wanted to take a moment to thank you for a wonderful Rehearsal Dinner venue!  You all were so willing to help in any way that we needed and everything was pure perfection.  My daughter-in-law and son thanked and thanked us for such a nice place to have their special event.  They thought the waterfall, patio,  and Carriage Room were just awesome. Everyone loved the food & had nice full bellies (which is important with all the pre-wedding photo sessions etc., one never knows if and when you will eat before the wedding ceremony)!!
Paula Hampton
Freida, thank you so much for making our rehearsal dinner so wonderful! The greenspace outside was perfect for us to practice and it was so thoughtful of you to put out some games for the rest of the family. And the food!! WOW, it was sooooo good! We received so many compliments after the event. We definitely picked the perfect spot to host our dinner.

It was such a pleasure working with you and I wish you ​the best.
Emily Daley